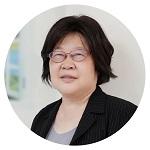 Shih Lifen
Chairman of Apollo Technology Co., Ltd by Veolia
Shih Lifen is the chairman of Apollo Technology Co., Ltd. and she joined Veolia Group in Jan 2019.
Shih Lifen has been working in site remediation since 1986. She started her first career at  AEPCO USA  (1986-1988) and her role evolved around pollution investigation and remediation on several sites in different states of the USA. Then she worked in two multinational companies for Taiwan pollution remediation plans (1988-1994), and she has taken the pollution management knowledge and expertise with her from the USA to Taiwan.
In 1995, she anticipated the importance of soil remediation in Taiwan and discovered Apollo Technology Co., Ltd, which was the first soil remediation company in Taiwan and she has centred her focus on soil and groundwater remediation since then. Under her leadership, Apollo has performed outstandingly in the field and became one of the best soil remediation companies in Taiwan with an excellent reputation.    
 
In Apollo, she was the first professional to manage the biggest pollution site at that time in Taiwan, and she was also the first environmental engineering manager in Taiwan who was in charge of the big scale investigation and remediation of chlorinated organic solvent pollution.
After Apollo joined Veolia in 2019, it has performed exceptionally well as expected under Shih Lifen's management and with her professional experience. Her leadership has accelerated the growth of the business and created a successful integration between Apollo and Veolia.