With the impact on air quality, and the impact of life on air quality and the importance of health. It is getting more and more attention and attention.
In order to ensure that the indoor air quality continues to be excellent, Veolia conducts all-round real-time air monitoring of the building, optimizes the air treatment system in the building, and finds and treats fine particles, microorganisms and even viruses in the indoor air that may be harmful to human health. At the same time, Veolia also realizes the aggregation, analysis, evaluation and research of real-time data through the monitoring center. The data is formed into a report as the basis for the adjustment of the solution. Veolia also provides customers with more energy-efficient and cost-effective solutions on the premise of ensuring high-quality indoor air.
---
Veolia air quality service concept
Veolia's people-oriented service concept, tailor-made complete solutions including Air Control, Air Performance, and Air Human for various customers, and maintains high-quality indoor air quality for a long time by controlling the indoor environmental equipment of the building, while taking into account the customers. Economic benefits of building energy facilities.
---
Indoor Air Quality Certification Standards
WELL Certification
WELL certification is a building evaluation system that improves human health through the built environment. Its goal is to bring healthy buildings to our urban life.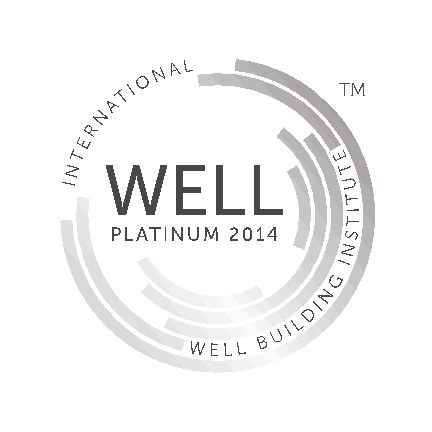 RESETTM Air v2.0 Certification
RESETTM Air is the world's first sensor-based building standard and certification program. Measurements are made through real-time monitoring devices and the results are communicated to users through mobile devices.

New bund center - Shanghai
Veolia's Shanghai headquarters, New bund Center, is constructed according to the WELL gold and platinum standard to provide operating room-grade clean indoor air; the self-developed air quality management platform implements 24-hour measurement and management; the independent CO2 joint control mode implements Comfort and hygiene between building comfort and comfort is also rated as the most authoritative recognition in the workplace today.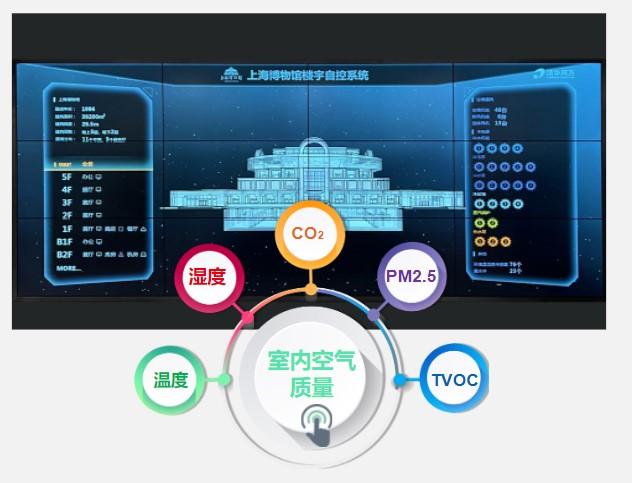 Shanghai Museum - Shanghai
Veolia provides indoor air quality monitoring and control services for the Shanghai Museum. All staff of Shanghai Museum will enjoy high-quality air and a better working environment. Cooperation with such a famous museum in China will undoubtedly increase the reference value of VET. This is also a small milestone for Veolia's building energy service business to enter the Chinese public building sector.
 - 52 sensors
 - 141 management equipment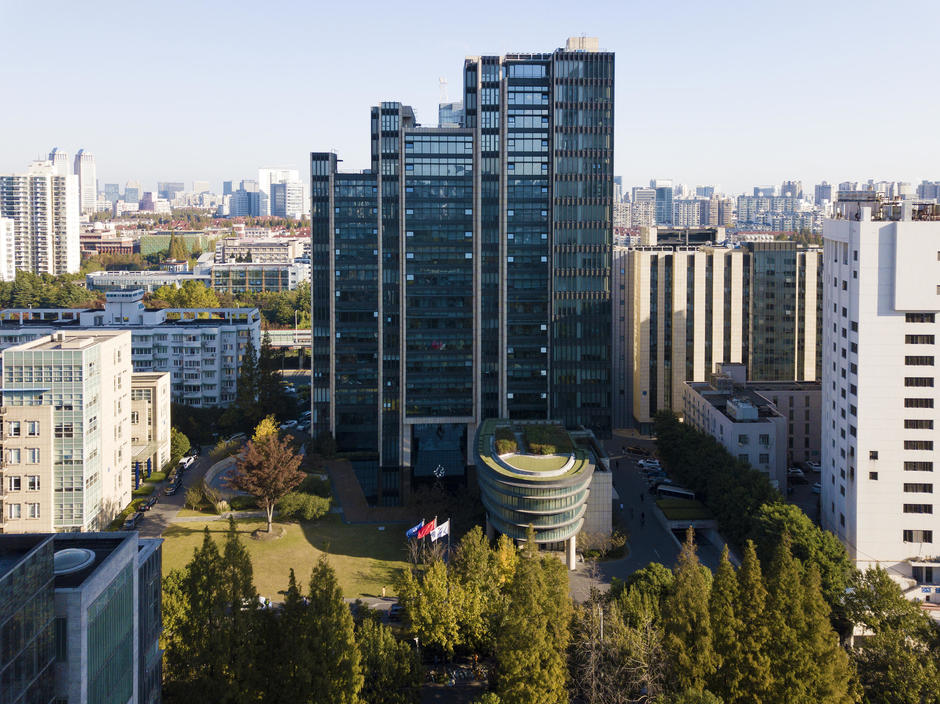 SMEDI is located in Yangpu District, Shanghai. It is a first-class national engineering group company. The total construction area of ​​the project is 55,508 square meters, with a total of 18 floors. The building's air-conditioning cooling and heating sources use an air-source heat pump system, and the equipment is located on the top roof of the building. The air conditioning terminal includes fresh air air conditioning system, VAV variable air volume air conditioning system and FCU fan coil end. VET made solutions for customers to optimize building air quality, by controlling the environmental maintenance of buildings, guaranteeing high-quality indoor air quality for customers, as well as guaranteeing the economic and energy efficiency of building facilities to customers. 
Contact us
TEL: 400 600 2570
For more information, please pay attention to
the official account of VET