Veolia supports cities and industrial companies as they move toward a low-resource, low-carbon economy that will have fewer impacts on the environment and greater social impact. The Group's mission is: 
 
Resourcing the world. 
This mission underpins our goal of transforming ourselves and the world. 
Our CSR program is rooted in our mission and is an integral part of our overall strategy. We have set ourselves three priorities: resourcing the planet, resourcing regions and contributing to our employees' well-being. 
Veolia's success is founded in its usefulness  to all its stakeholders: clients, shareholders, employees, suppliers and the current and future generations living in the different locations where it operates. 
Our ongoing dialogue and interactions with all these stak. eholders build a solid foundation of mutual knowledge and understanding, ensuring that we can best serve the various needs of these different groups.
 
We have named our CSR approach Resourcing Together. 
Expressing our desire to serve society, continuously improve our business activities for the benefit of our clients as well as all our stakeholders, and continue to build up our overall performance
---
Our mission: Resourcing the world
We improve access to resources
We preserve available resources
---
Resourcing Together: Veolia's nine sustainable development commitments
Our CSR program, which incorporates our internal and external stakeholders, reflects our goal of Resourcing the World by contributing to an economy that serves humankind without doing disservice to the environment. 
 
To resourcing the planet
This goal is given tangible form every day in the exemplary operation of the sites under our responsibility and the highly effective and innovative solutions we propose to our clients.
 
To resourcing regions
Veolia is deeply embedded and involved in the regions where it operates . Our solutions contribute to the attractiveness and competitiveness of communities and the industries that are based in them, as well as to regional vitality.
To our company's people
Our first and foremost responsibility is to look after the wellbeing of our 171,500 employees and make sure they find satisfaction in their work. We do everything possible to be a first-rate employer for our people in all the regions where we work.
Our contribution to the United Nations Sustainable Development Goals
In 2015, the UN's 193 member states collectively adopted a new program of 17 Sustainable Development Goals (SDG) to "end poverty, protect the planet and ensure that all people enjoy peace and prosperity."
The new agenda engages states, but also NGOs, businesses, local government authorities and each and every one of us. 
At Veolia, we believe that our business activities make an active contribution to progress for all. Since the Millennium Development Goals (the UN's previous program) were set in 2000, the Group has provided over 7.2 million people in developing countries and emerging markets with access to clean water and connected more than 3.3 million people to wastewater systems. 
In 2016, we decided to more clearly identify our contribution to the SDG and involve our stakeholders in a three-level multicriteria analysis: 
link between the SDG and Veolia's nine commitments;
how our stakeholders perceive our contribution to the SDG;
link between the SDG and Veolia's growth sectors worldwide. 
The first two levels revealed that five SDG are central to our activities: Veolia is a major player in sustainable cities (SDG 11) through its management of essential services like water, sanitation (SDG 6), energy (SDG 7) and waste (SDG 11). And with its growth activities, Veolia encourages innovative industrial production methods (SDG 9) and more responsible consumption through the circular economy (SDG 12).
The stakeholders we consulted emphasized our capacity for innovation (SDG 9) and our relations with them (SDG 17) as key to helping to achieve the SDG, particularly in terms of combating climate change (SDG 13).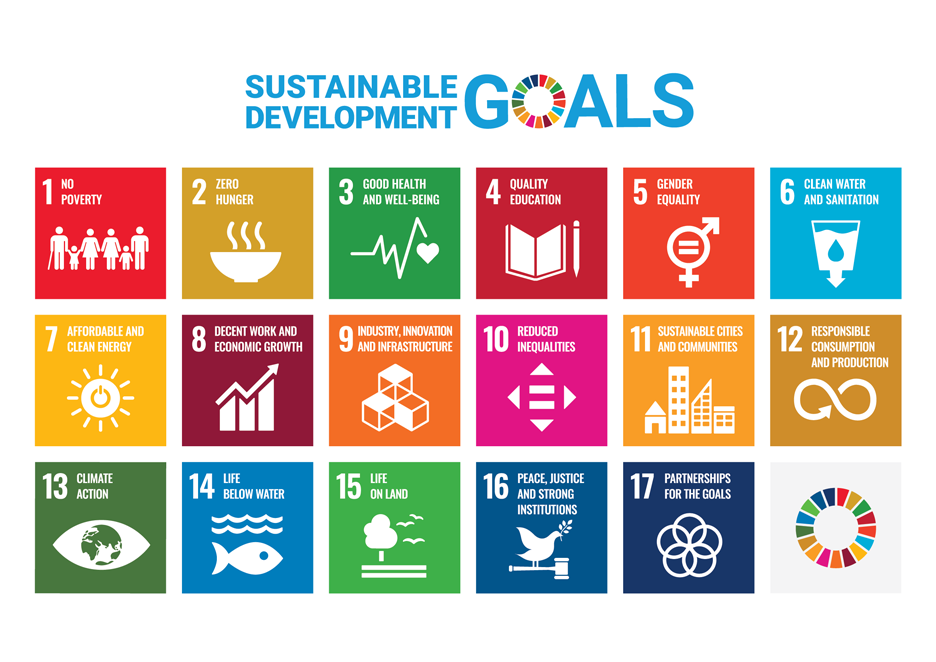 Non-financial rating
To be included in specialist stock market indices, Veolia is assessed on its governance, human resources management, environmental performance and sustainable purchasing policy, as well as its corporate social performance.