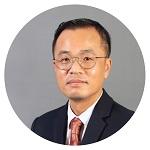 Carl Lai
General Manager of SENT Landfill, Green Valley Landfill Ltd.
 
Carl Lai has been working at SENT Landfill, one of the three strategic landfills in Hong Kong since 2001 starting as a Project Engineer in the Engineering Department and rose through the ranks to become General Manager of Green Valley in 2020. He has extensive knowledge of landfill design, construction and installation of landfill lining systems. Over the years, he has participated and successfully completed 3 major earthwork contracts, 3 basecells construction, 17 phases of restorations and SENT Landfill Extension (SENTX)  at GVL. 
Prior to joining GVL, he gained construction site and project management experience working as a site engineer  with Gammon Construction Limited in 2000 on the  construction of the Tai Po water treatment plant and Wing Fai Construction Company Limited in 1997 on a site formation, road and drainage contract at Ma On Shan.