April 4th to 8th, 2023, Ms. Estelle Brachlianoff, CEO of Veolia, along with the official delegation of the French President, completed her first visit to China since she' d taken over as CEO of the Group, accompanied by Christophe Maquet, Veolia Senior Executive Vice President and Director of Veolia Asia, and Mark Venhoek, CEO of Veolia Chinese Mainland & Macau.
---
Meeting with All Parties
On April 4th
Estelle met with Yu Baocai, Vice President of Sinopec Group and CEO of Sinopec Corp. at the headquarters of Sinopec. Both parties had a deep exchange of views on cooperation in joint projects, energy saving and environmental protection, plastic recycling, clean energy, and ESG, and explored how to extend the achievements made by Yanshan to other related projects and environmental protection fields to create more "role-model" cases of ecological transformation.
Estelle had a meeting with Zhao Yingmin, Vice Minister of Ecology and Environment, for an in-depth exchange of views on China's development in the environmental protection sector. Estelle stated that Veolia would like to take part in more promotions of standards for environmental protection in China, so as to boost the sound development of the industry. 
Estelle visited the Ministry of Industry and Information Technology, and met with the Vice Minister, Xin Guobin. Both parties exchanged views on green and low-carbon industrial development and cooperation in China. Estelle expressed Veolia's will to give play to its leading technologies in the environmental protection, provide comprehensive solutions, facilitate the green transformation of industry and industrial parks, and share experience of EV battery recycling, so as to deepen the Sino-French industrial cooperation.
Estelle and her team had a meeting with Zhang Xiaoqiang, Vice Executive President of China Center for International Economic Exchanges (CCIEE) with views exchanged. Zhang stated that there'd be great potential in Sino-EU cooperation in climate change, environmental protection and food safety. And Estelle expressed Veolia's will to deep the communication and cooperation with the CCIEE to develop the circular economy together.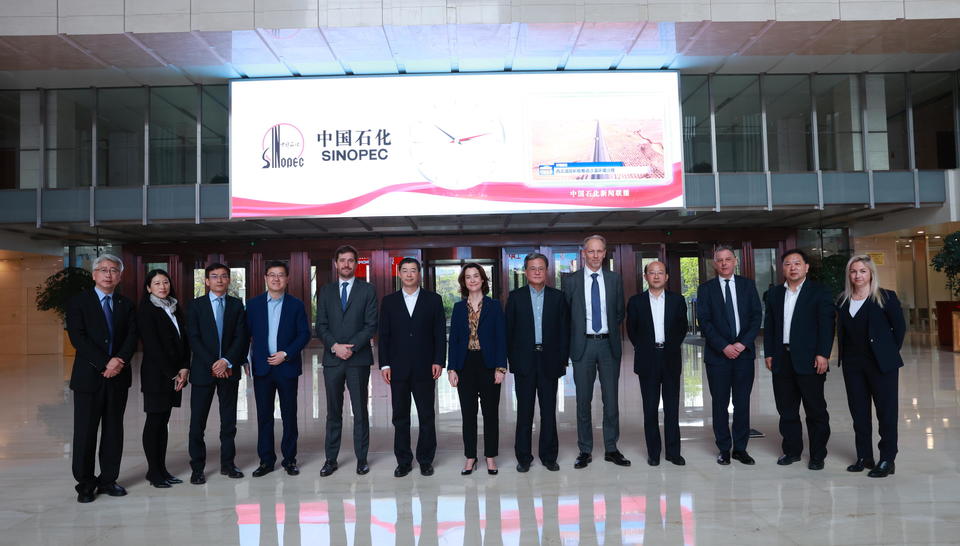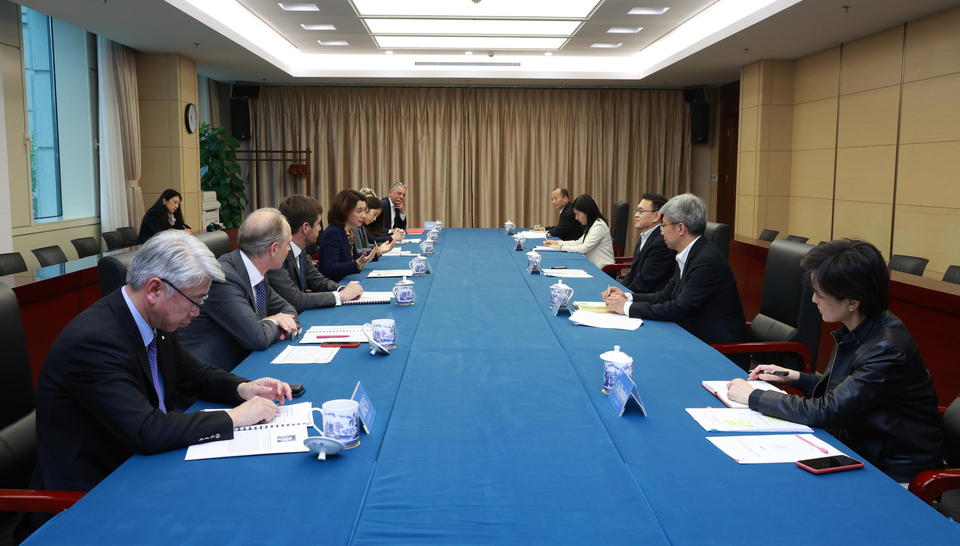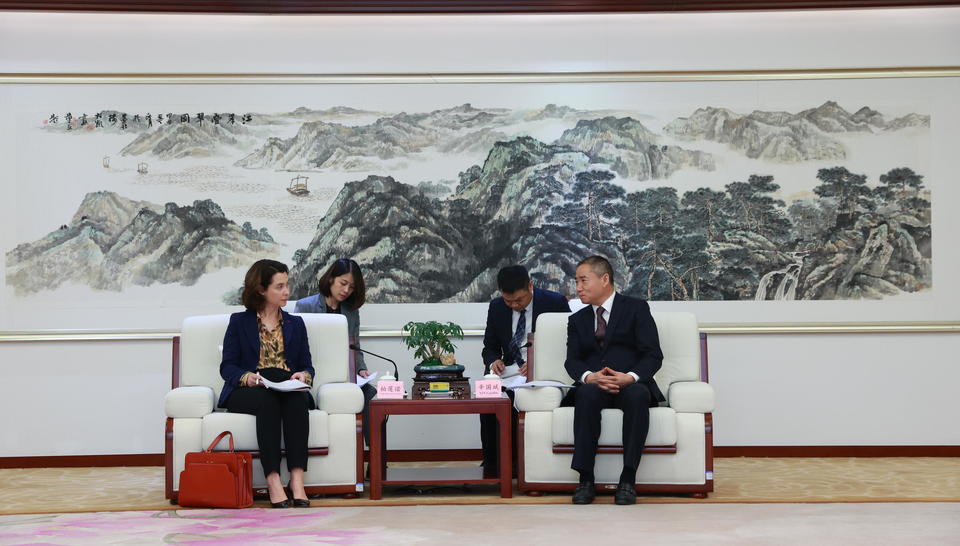 On April 5th
Estelle Brachlianoff gave interviews to Xinhua News Agency, People.cn and China Daily. She stated that Veolia would further increase the investment in China in the coming years, and enable China to achieve the goal of "Low Carbon Emission and Carbon Neutrality" earlier by integrating with the services of water, waste and energy management, with Veolia's technology and expertise in depollution, carbon reduction and recycling resources. 
Veolia reduced carbon emission of 14 million tons for global clients in 2022, and plans to be carbon-neutral by 2050. Besides, Veolia avoided more than 680,000 tons of carbon emission in 2022. And we're confident that the figures will keep growing in the future.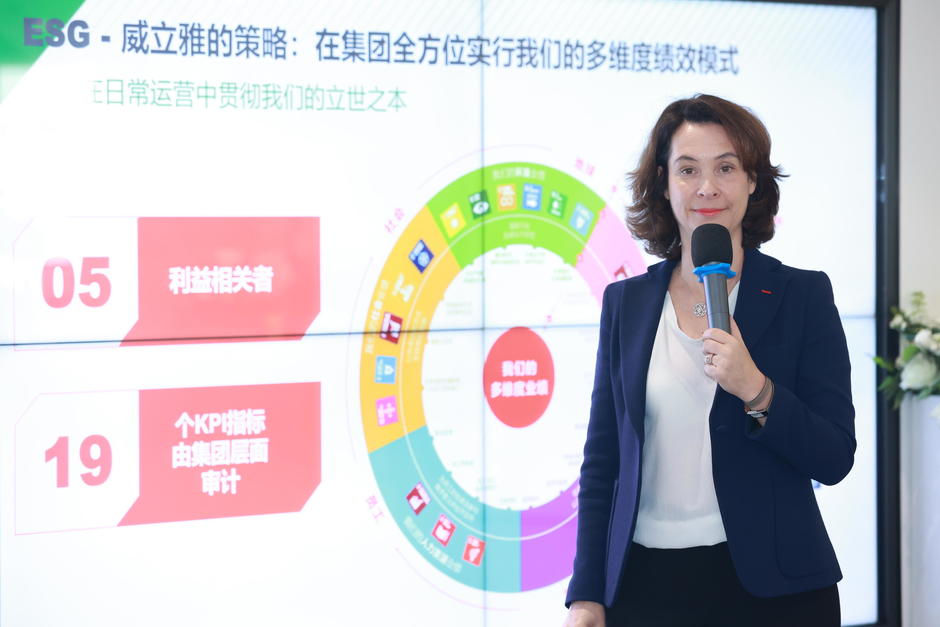 Along with the President Delegation
On April 5th and April 6th
Estelle Brachlianoff, as one of the entrepreneur representatives along with the French delegation, accompanied the French President, Mr. Emmanuel Macron for his visit to China and met with the French Ambassy delegation and Bruno le Maire, French Minister of Economy. Estelle stated that Sino-French cooperation would further promote the development of French enterprises like Veolia in China. 
Visiting Beijing Yanshan Sinopec
On April 7th
Estelle Brachlianoff arrived at Yanshan Sinopec in Beijing and paid a visit to Workshop 4 Loop1, Niuyukou Manufacturing Facility and Niuyukou Wetland.  Veolia has been providing Yanshan Sinopec with comprehensive water cycle management solutions since 2006, ensuring that waste water from the plants could be strictly in accord with the global standards. And a landmark of ecological transformation, the Niuyukou Wetland Park was built together in Beijing. 
CEO highly appreciated the construction and development of the company, as well as dedication of Veolia people, after listening to report by Mr. Song Xinyu, General Manager of Yanshan Veolia. According to Estelle Brachlianoff,  Yanshan Sinopec  Project was solid evidence that Veolia was able to help clients achieve pollution emission targets, resource recycling and reaching the goal set for biodiversity conservation.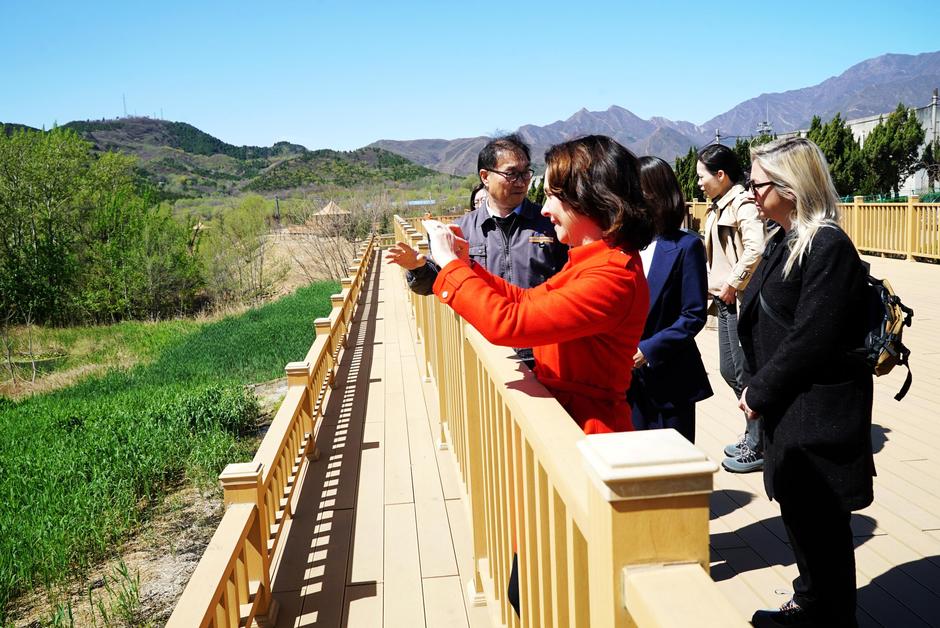 Scan the QR code on WeChat to pay a visit to Yanshan Sinopec from the CEO perspective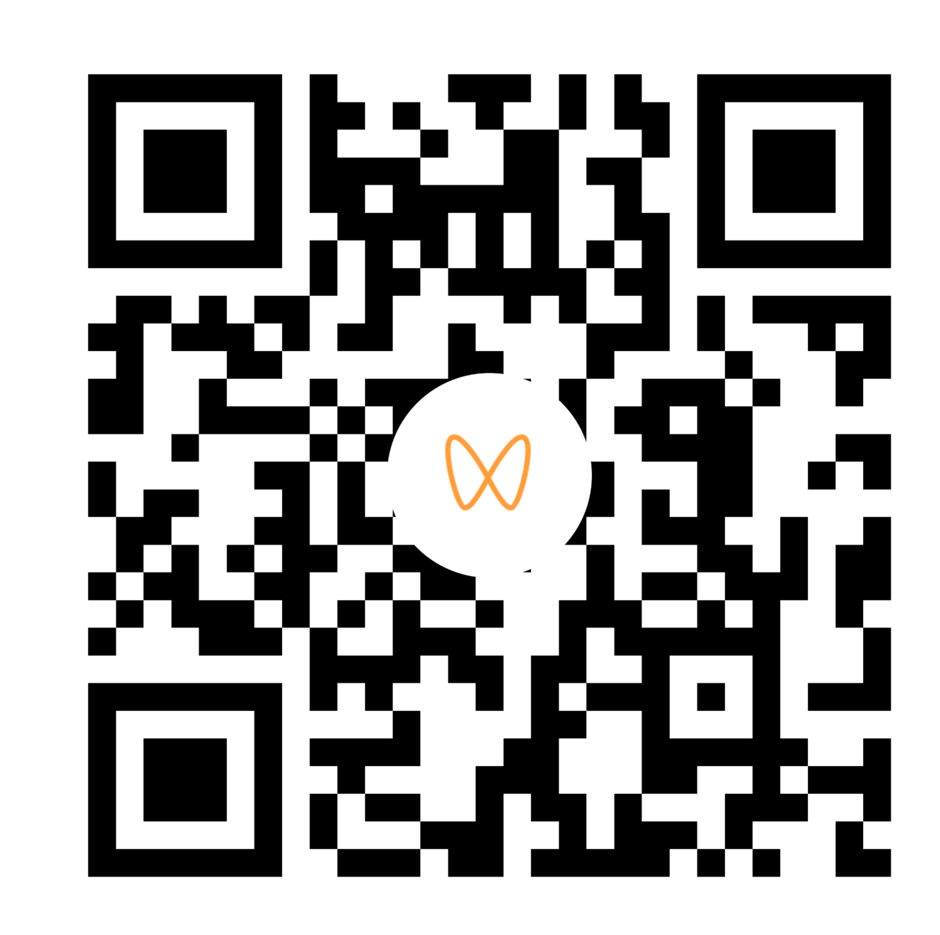 A Look at Nantong Hazardous Waste Project
On April 8th
Estelle Brachlianoff visited the site of Veolia's Nantong Hazardous Waste Project. As one of the eight projects transferred from Suez to Veolia China after the merger, Nantong Hazardous Waste has been leading the way in Jiangsu Province. So far, there have been totally five projects in operation in Jiangsu. And Madam CEO was concerned about the synergies and operational efficiency created in all projects with high expectations.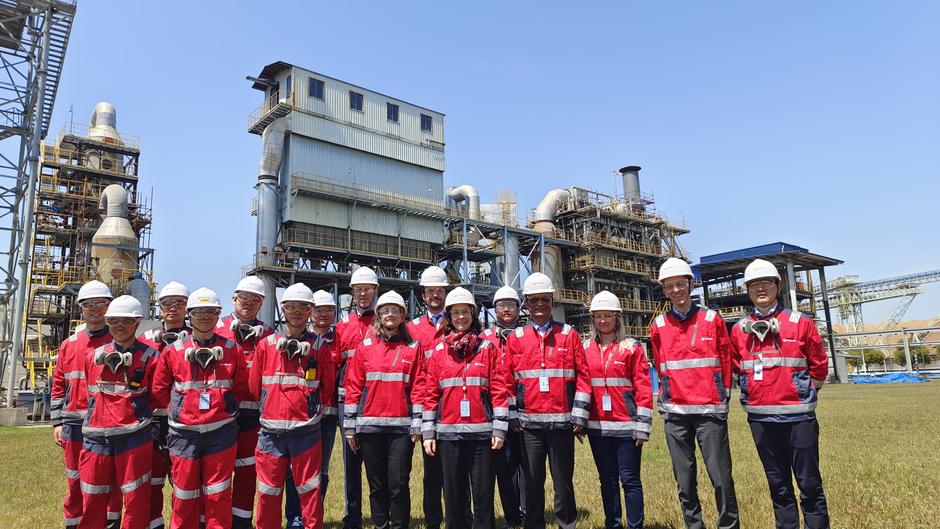 ---
Estelle Brachlianoff fully felt the huge potential and vitality in the prosperous Chinese market, with more confidence in the future development in China. 
In the coming days, Veolia would keep rooting in China and promote the "Low Carbon and Carbon Neutrality" goal for a shared sustainable future.