As part of an industrial energy transition project called "Dombasle Énergie", Solvay and Veolia are starting work on building a cogeneration unit to generate clean energy for the Dombasle-sur-Meurthe soda ash production plant (France) by replacing coal with refuse-derived fuel (RDF). This project will bring a greater competitive edge to Solvay's long-standing site and reduce its CO2 emissions by 50%.
The project involves replacing three coal-fired boilers with a boiler room equipped with two furnaces running on RDF, made up of non-hazardous waste that was previously stored.
The boiler room will be the biggest RDF cogeneration unit in France and one of the largest in Europe. By recovering and consuming 350,000 tons of RDF per year supplied by Veolia, the unit will halve the carbon footprint of Solvay's long-standing site and prevent the need to import 200,000 tons of coal a year. The new cogeneration unit, which produces heat and electricity simultaneously (181 MW thermal power and 17.5 MW electrical power used for the industrial process), will be built by Solvay and operated by Veolia from 2024.
This RDF cogeneration unit offers a real economic advantage for the Solvay site in light of volatile fossil fuel prices and the taxes imposed by European regulations on the use of coal. The gain in competitiveness ensures the site's long-term prospects and preserves the employment pool with 1,000 direct and indirect jobs.
A pioneer in industrial ecology, Veolia is once again positioning itself as a major partner for industrialists to help them achieve their carbon emission reduction targets. We are glad to take part in this project with a partner like Solvay and contribute to the decarbonisation of industry as part of the ecological transformation approach, said Antoine Frérot, chairman and CEO of Veolia.
Our sustainable development roadmap, Solvay One Planet, aims in particular at carbon neutrality by 2050. To actively contribute to the emergence of a low-carbon society, we need to transform our plants to put in place sustainable and competitive alternative energies. This requires finding partnerships between private and public actors. We are delighted to partner with Veolia on this project which will enable us to move away from coal in our second soda ash plant, after Rheinberg in Germany, said Ilham Kadri, CEO of the Solvay group.
Veolia's objective is to develop a genuine sector for the energy recovery of non-recyclable waste materials. Transformed into solid recovered fuels, this waste makes it possible to produce energy and heat to replace fossil resources. Dombasle Énergie aims to replace coal with CSR to supply the Solvay plant with clean energy in a circular economy and industrial decarbonization approach, explained Anne Le Guennec, general manager - recycling and waste valorization, Veolia
France.
This major project secures the future of our historic site and confirms Solvay's determination to transform the European soda ash industry, to make it more sustainable and competitive, and better serve our customers in the long term. It is driven by the same momentum as the green energy transition project developed at our Rheinberg, Germany site", stressed Philippe Kehren, president of Solvay Soda Ash & Derivatives.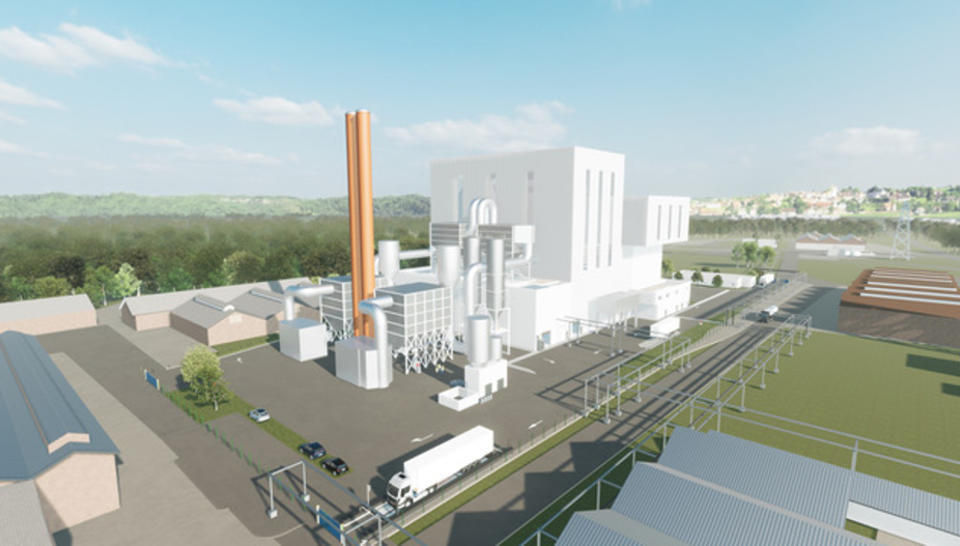 Aerial view of the Solvay plant in Dombasle-sur-Meurthe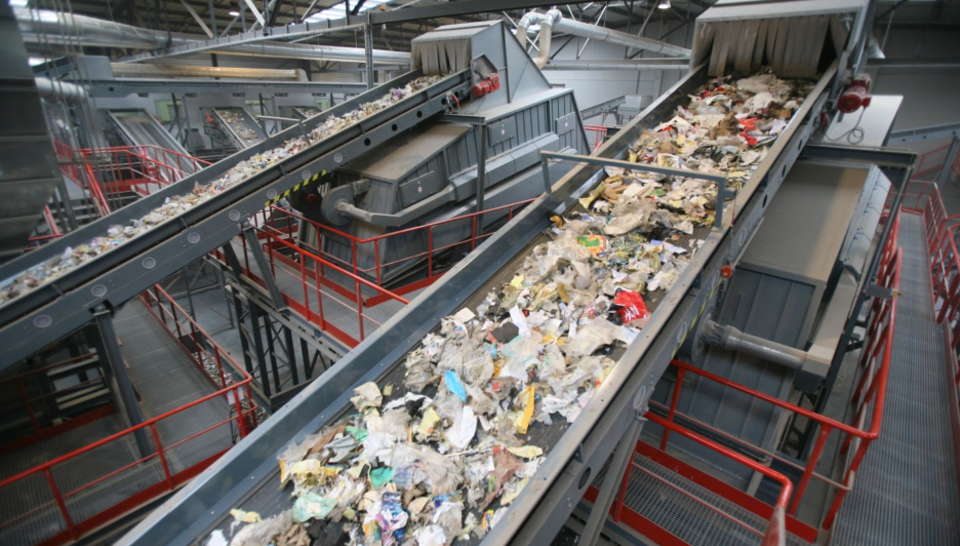 RDF is prepared from non-hazardous solid waste: here in the high-performance sorting centre in Ludres managed by Veolia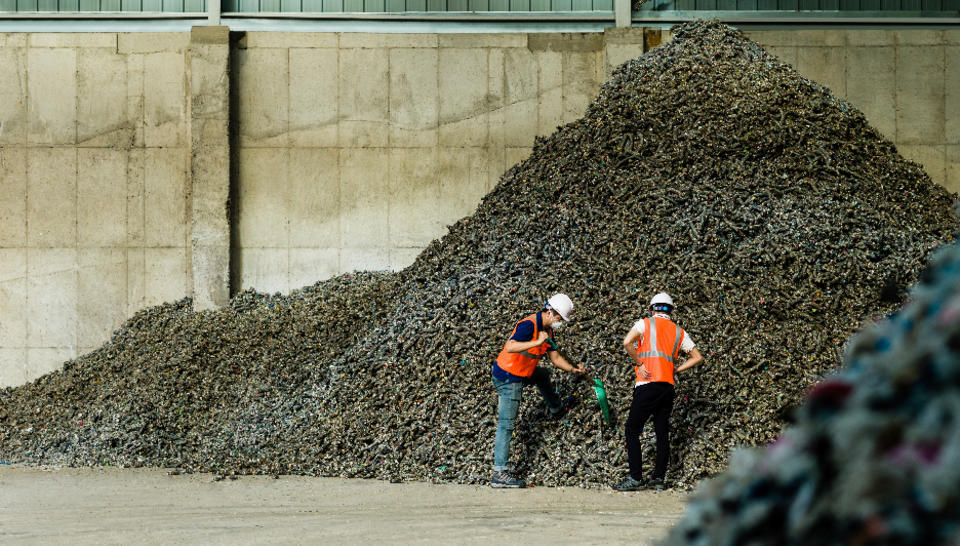 Refused-derived fuel (RDF) will supply the boiler room's furnaces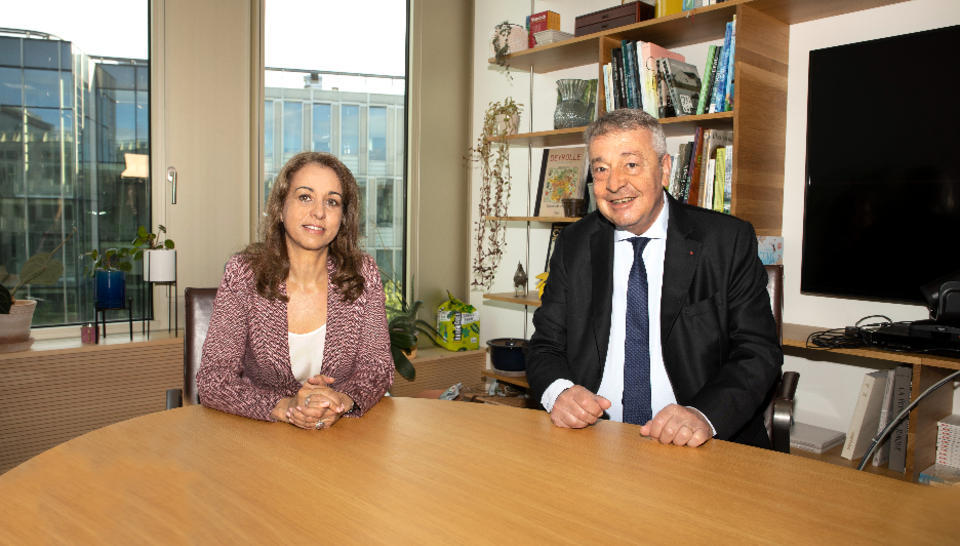 Ilham Kadre, CEO of the Solvay Group, and Antoine Frérot, CEO of Veolia
Dombasle Énergie creates a local circular economy loop and will especially:
Cut the site's environmental footprint by avoiding 240,000 tons of CO2 a year, i.e. a 50% reduction
Stop the use of fossil fuels by replacing coal imported from abroad with RDF from France's Grand Est region and neighbouring areas
Help locally transform non-recyclable waste into green energy
Reduce water usage by 7%
The Solvay site in Dombasle-sur-Meurthe
Founded in 1873 in Lorraine (France), the Dombasle plant is one of the Group's oldest soda ash makers. It produces more than 500 kt/year of sodium carbonate and bicarbonate, and employs 3,200 people. Intended for the glass, detergent and chemical industries, the health, agri-food, animal feed and flue gas purification markets, its products and solutions are distributed in more than 120 countries.