Presented on Wednesday 2 September in New York, this 2020 report - titled 'It all starts with collaboration' reviews the Alliance to End Plastic Waste's projects carried out this year in four key areas: waste recycling, collection, innovation, and education.
In 2020, fourteen projects initiated by cities saw the light of day in six countries in Asia and Africa, and 55 projects from AEPW members were designed and implemented to eliminate plastic waste in the environment. The AEPW has also set itself a new goal for 2025: reduce the release of millions of tonnes of plastic waste into the environment in over a hundred cities around the world by improving the livelihoods of more than a hundred million people through circular plastics economy models.
As a world leader in converting waste into resources, Veolia, a founding member, provides its waste collection and treatment skills and its expertise in financial and social planning to the AEPW.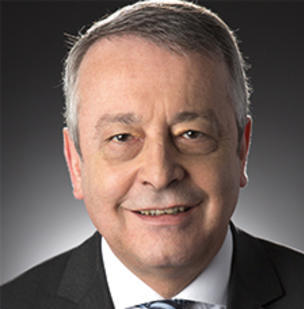 Our goal of becoming the benchmark company in ecological transformation means that we firmly believe that helping to solve this vital problem with other large companies is our responsibility. Developing a circular economy of plastics requires the participation of everyone across the entire value chain and long-term commitment.

Some 2020 projects
The STOP (Stop Ocean Plastics)

project in Jembrana, Indonesia, is a service for managing 20,000 tonnes of solid waste per year, with a comprehensive recycling system that creates many permanent jobs. Veolia has been a partner of the STOP project in Muncar (Indonesia) since 2017.

" Zero plastic waste cities"

promotes business development in Pondicherry (India) and Tan An (Vietnam) with The Grameen Creative Lab, co-founded by Professor Mohammed Yunus.

The End Plastic Waste innovation platform

has encouraged over a thousand start-ups in Silicon Valley, Paris, and Singapore to positively impact the plastic value chain.

"Aviral"

, reduction of plastic waste in the Ganges river in India (in Rishikesh and Haridwar) with the support of the German development agency GIZ.

Planks of Promise

in the Philippines reduces marine pollution by collecting and recycling plastic waste.
The Alliance to End Plastic Waste's three missions
• Develop, accelerate, and deploy innovative solutions for zero plastic waste cities in priority regions using new technologies;
• Educate and involve communities to promote local ownership of plastic waste management;
• Catalyse investments in projects to advance learning to reduce risk.