The Paris Agreement is 5 years old today. This historic agreement to combat climate change and build a sustainable low-carbon future was concluded at COP 21 (December 12, 2015) between the Parties to the United Nations Framework Convention on Climate Change (UNFCCC). The goal is to limit the rise in temperature to 2°C by 2100 - and if possible 1.5°C – in order to achieve carbon neutrality by 2050. Among the private sector players involved in fighting climate change, Veolia is using this opportunity to review its actions and open up new prospects.
Moving from advocacy to action
At COP 21, Veolia announced its commitment to fighting climate change, based on three key actions to curb greenhouse gas (GHG) emissions: the circular economy, the introduction of the "polluter pays" principle, and the reduction of methane emissions.
Over the period covering 2015-2020, the Group has made the following commitments:
Achieve 100 million metric tons of CO2 eq. in reduced emissions
Achieve 50 million metric tons of CO2 eq. in emissions avoided
Capture more than 60% of the methane from managed waste storage facilities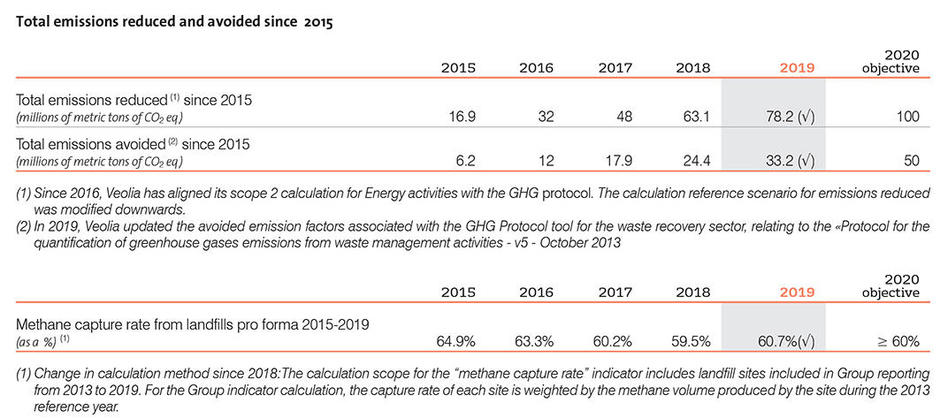 The difficulty States have faced in meeting their 2015 commitments has strengthened the role of non-governmental actors in fighting climate change, particularly by committing to achieving a net reduction in emissions.
In 2019, Veolia made a commitment to reduce its greenhouse gas emissions by 22% (scope 1 and scope 2) within 15 years, i.e. by 2034, compared with the operating scope for the reference year 2018. This goal, which is compatible with the aim of the Paris Agreement (trajectory below 2°C), has been validated by the Science Based Targets initiative and is conditioned by the introduction of a thermal coal substitution plan. Veolia is committed to transforming its coal-fired activities in Europe by 2030, replacing coal with other, less polluting and, in most cases, renewable energy sources. An investment plan has been drawn up to this end.
Fighting climate change at the heart of Veolia's corporate purpose
Veolia's ambition is to become the world champion in ecological transformation. This commitment, supported by its purpose, is at the heart of its "Impact 2023" strategic program" where the Group acts, on its own behalf and that of its customers, to reduce GHGs and support customers in their efforts to consume fewer resources.
Veolia's climate commitment is monitored through two indicators measuring its multi-faceted performance:
Reduce GHG emissions, with investments aimed at eliminating the use of coal on its European sites by 2030, achieving 30% by 2023. 

Avoid GHG emissions, with a 2023 target of 15 Mt CO2 eq.
 
Acting for adaptation
The fight against climate change also involves taking into account the challenges of adaptation. Veolia deploys solutions for cities and industrial companies such as: identifying the risks of water stress and recycling water to limit pressure on resources; controlling wastewater treatment during wet weather to prevent flooding; and crisis management and continuity plans covering the provision of essential services following extreme events.
As part of its ecological transformation project, Veolia is also working on incorporating nature-based solutions as a tool to combat non-point source pollution and protect resources.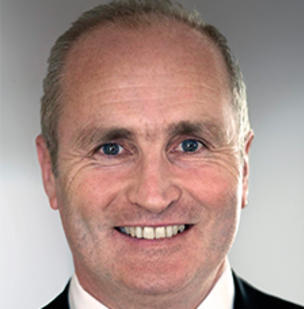 Veolia's purpose puts improving our environmental footprint at the heart of our business model. We support the development of regions with solutions that enable them to avoid emissions. In this way, we contribute to a region's carbon-neutral strategy and help our customers build resilience to stress and crises. In 2020, we have worked on the consideration of energy-climate scenarios in our value chain and the various potential futures: from a temperature rise limited to 1.5°C to more extreme scenarios, explains