Recently, Christophe Maquet, Senior Executive Vice President for Veolia's Asia-Pacific region and Director of Veolia Asia, finished his first tour in China, traveling half of China from north to south, which was also a significant step towards Veolia's ecological transformation. 
Where did they go during the visit?
Who did they meet? And what did they do? 
What did they get out of it?
It was from the office of Veolia in Beijing, Christophe Maquet officially started his tour in China, right after a meet and greet with colleagues in Beijing.   
Then, Christophe attended an agreement signing ceremony for strategic cooperation between the Center for International Economic and Technological Cooperation of the Ministry of Industry and Information Technology and Veolia China, and had a good talk on green development with Zheng Hongchang, director of the Center. 
On the same day,  Christophe gave five an interview to Chinese media, including Xinhua News Agency, China Environment News, China Daily, Caixin.com and Economic Observer, in which he introduced Veolia's latest strategy for the new year in Asia Pacific, especially in China.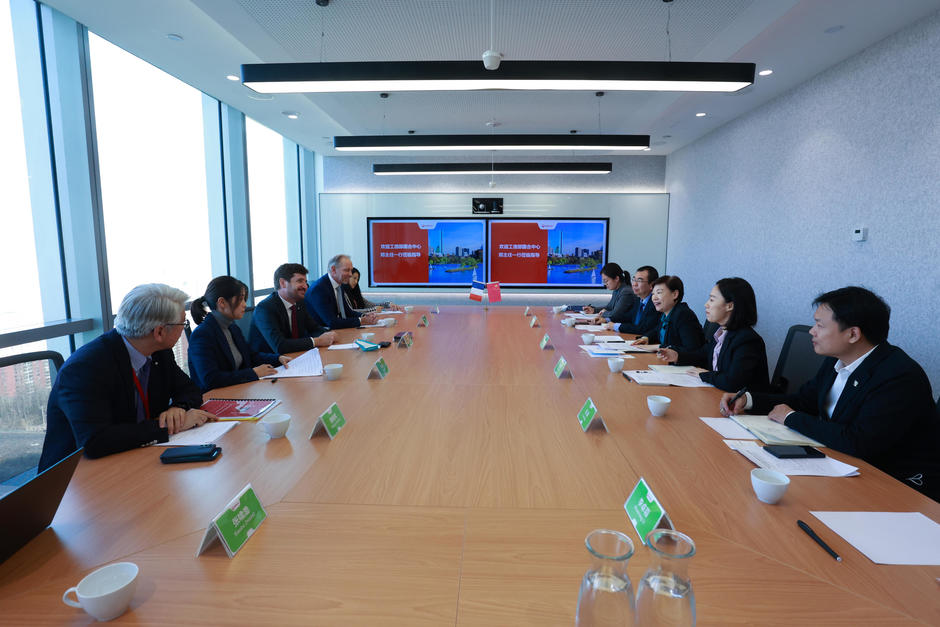 During the meeting with Zhang Xiaoqiang, administrative vice director of Center for International Economic and Technological Cooperation, Christophe briefly presented Veolia's key projects and plans in China and expressed his hope to deepen investment and operation in China, and strengthen exchanges with the Center for more possibilities of cooperation.
Later, Christophe and his team visited Yanshan Petrochemical and had a meeting with Li Gang, president and secretary of the Party Committee of Yanshan Sinopec and local representative. They negotiated on promoting the joint venture Yanshan Veolia for accelerated innovation and deepening further cooperation.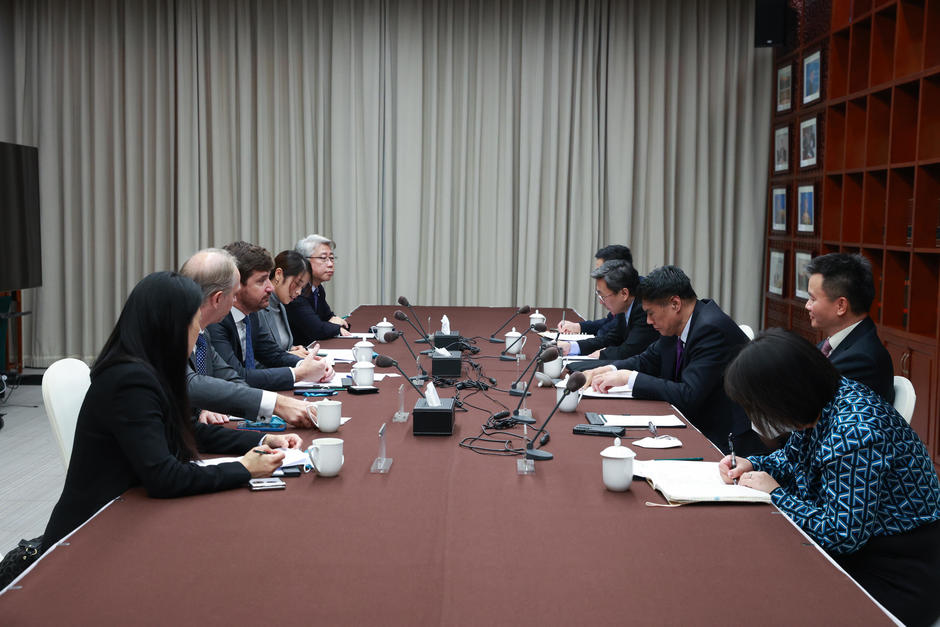 During the last day in Beijing, Christophe met the deputy mayor of Beijing, Tan Xuxiang, and had a friendly conversation on green ecological development and Veolia's developing plans in Beijing.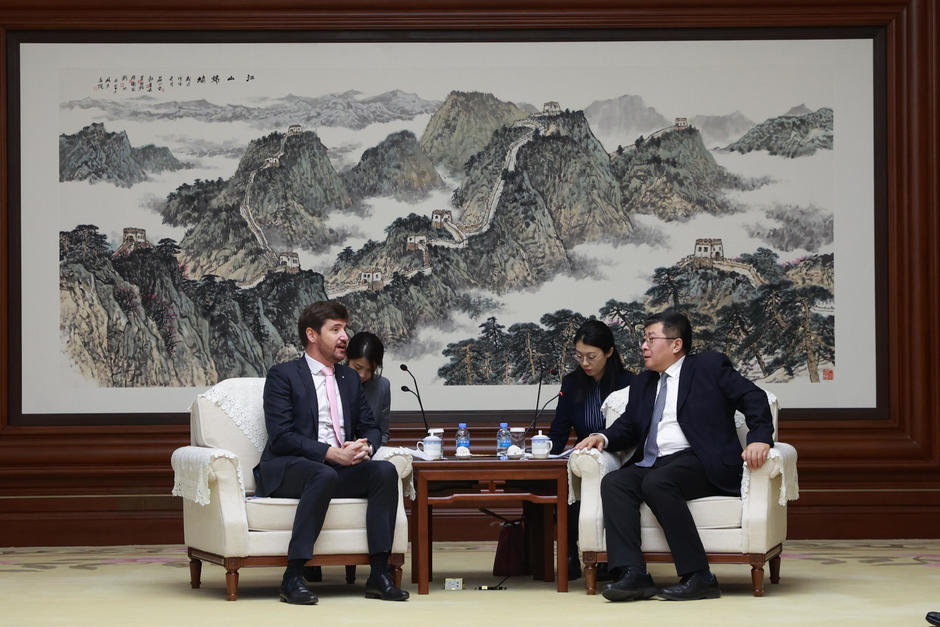 Christophe and his team arrived in Harbin, the beautiful City of Ice, visited the deputy mayor and conducted an exchange on district heating and eco-environmental protection in Harbin.
Meanwhile, they were also escorted to the operations of Veolia (Harbin) Heat Power Co., Ltd., including the CHP plant, hotline center, service hall and energy management station for Harbin West Railway Station.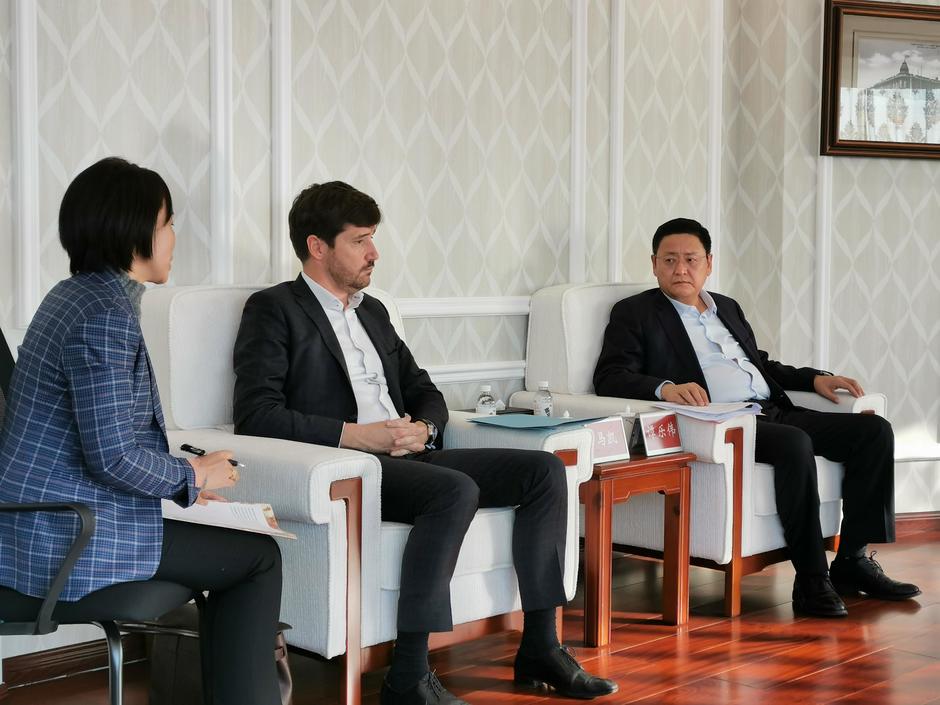 Christophe and his team "popped" up in Chengdu's Dayi Industry Park and paid a site visit to the CHP project operated by Veolia for an all-round inspection of the entire energy recovery process.
It is known that carbon dioxide emissions have been reduced up to 53% through optimized operation and innovation over the past seven years.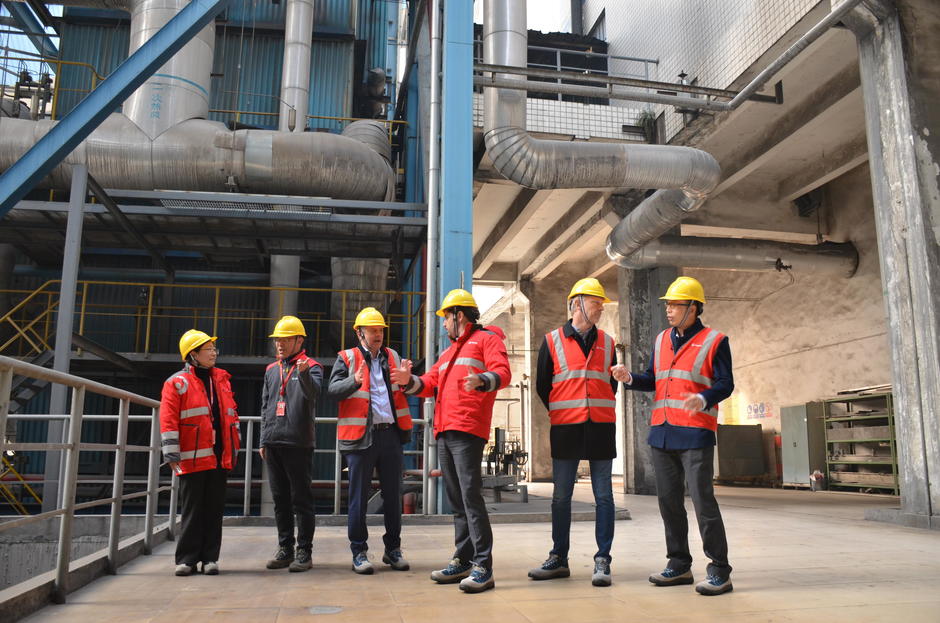 In Yibin, the "leading city of Yangtze River", Christophe and his team paid a site visit and inspected the CHP project in Yibin Biomass Industry Park, accompanied by the local management team. Notably, local forestry and agricultural residues have been used to produce green steam and electricity, which is solid evidence of ecological transformation!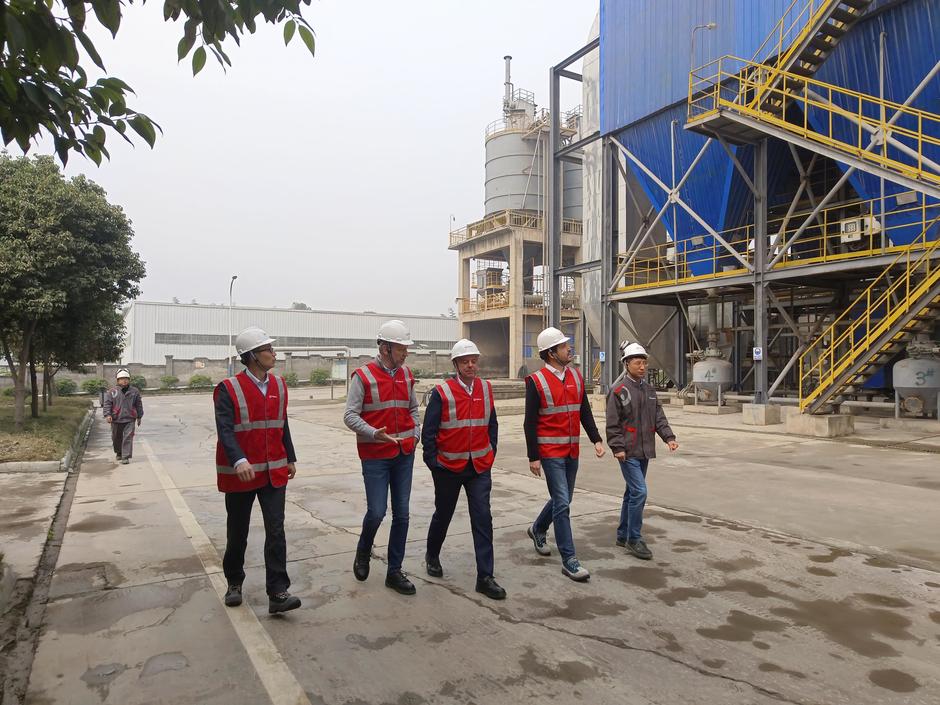 After a short break, Christophe and his team came to the office in Shanghai and had a meeting with the employees, during which he shared his own experience in detail and showed confidence in the prospects in 2023!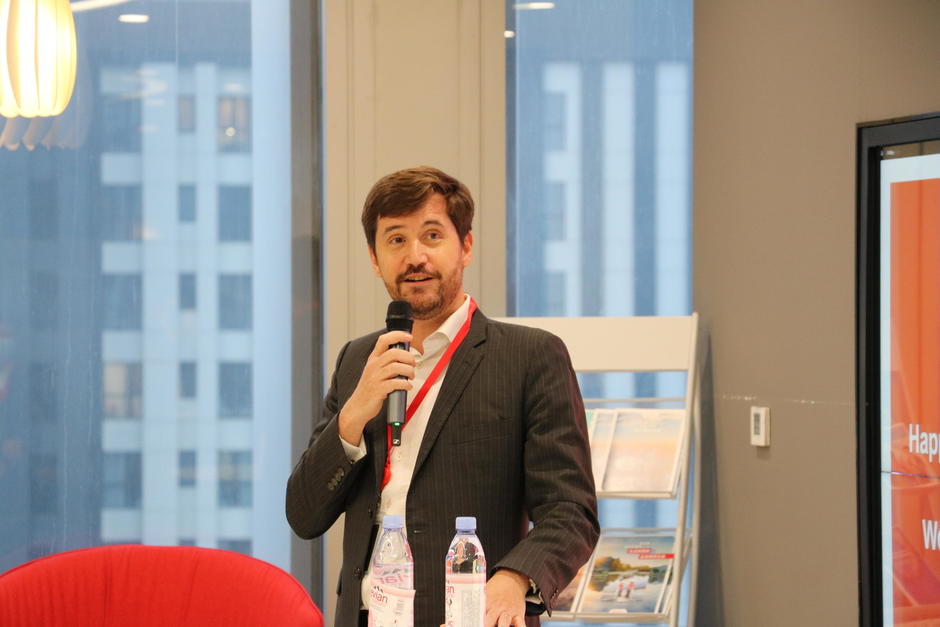 For the fifth stop of his tour in China, Christophe visited Anji, where the Huafei Plastic Recycling Project locates. The Project transform plastic waste into high-quality recycled raw materials, including recycled PET, HDPE and PP, all of which are FDA-approved. Meanwhile, Christophe and his team also visited the smart warehouse for the Project. 
On the same day, the visiting team moved to Hangzhou Lijia for an inspection of the hazardous waste project. As a comprehensive and reliable hazardous waste treatment project, it was designated by the government to deal with a great quantity of medical and COVID-related wastes, guarding the "last gate" of safety during COVID.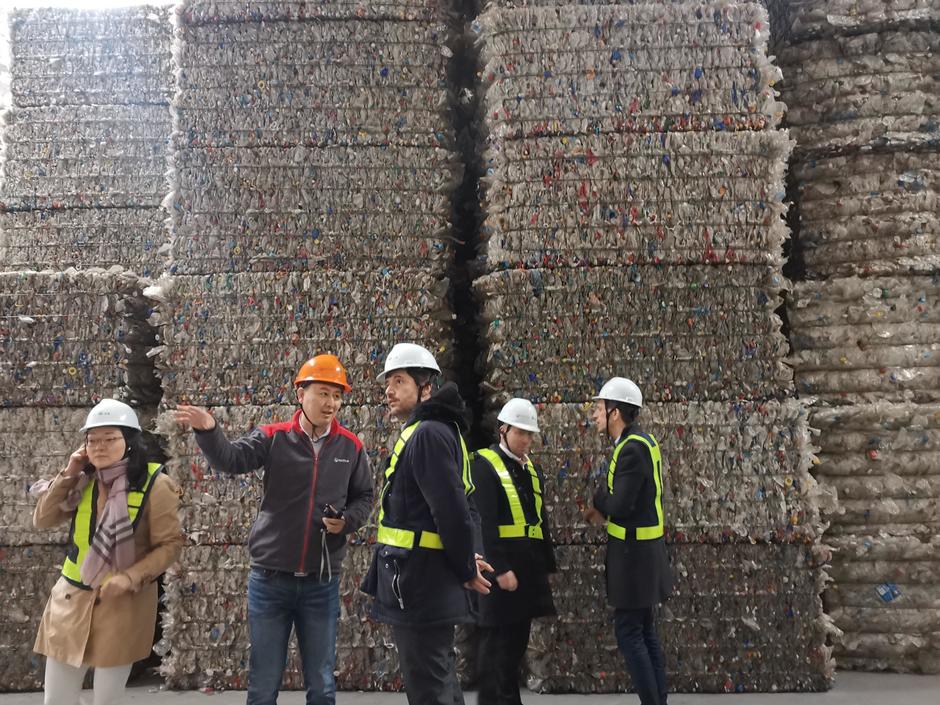 Christophe and his team visited the latest three hazardous waste projects in Changzhou, Taixing and Nantong, Jiangsu Province after the integration of Suez and Veolia. As for now, there are five projects in Jiangsu operated by Veolia, which are well connected for quick responses to provide partners with guaranteed services within the province.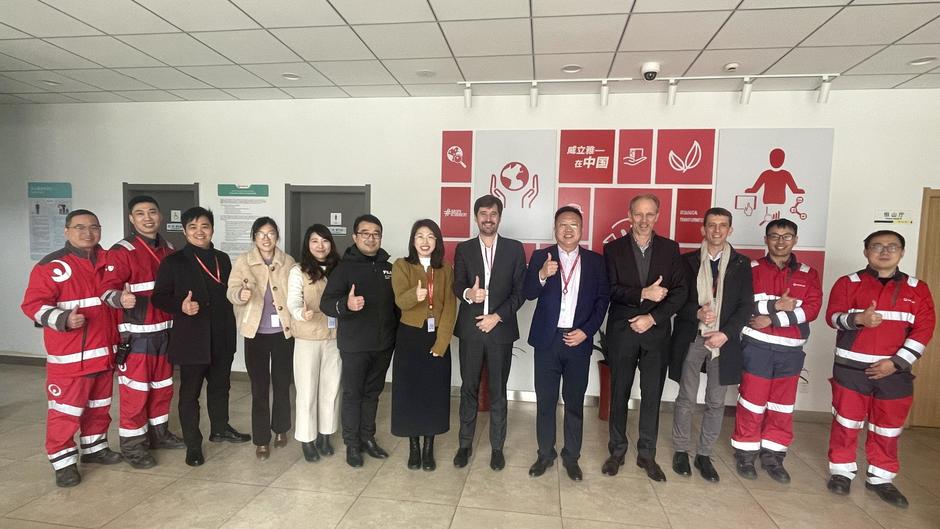 It was Christophe's first official visit to China since he held his post as Senior Executive Vice President for Veolia Asia, showing Veolia's commitment to ecological transformation.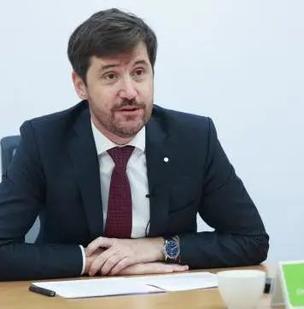 I'm so happy to have the opportunity to meet all parties during my tour in China. And I was surprised and inspired when I talked with the colleagues during my site visits. I believe there would be more possibilities of cooperation after my tour and innovative solutions to provide to our partners, so as to accelerate the ecological transformation. Hopefully I'll be back again soon, as I have so much confidence in our business in China.