"COVID-19 pandemic struck the world and brought adverse impact to the global economy. However, China demonstrated highly efficient coordination in the pandemic prevention and control, as well as in its economic and social development, resulting in a trend of economic stabilization and re-bounce during the first half of the year. The economic fundamentals of long-term growth in China stays unchanged. The economic growth here is still promising." Mark Venhoek, the relevant responsible person of Veolia, revealed to our reporter, Veolia is full of confidence in its investment and development in China.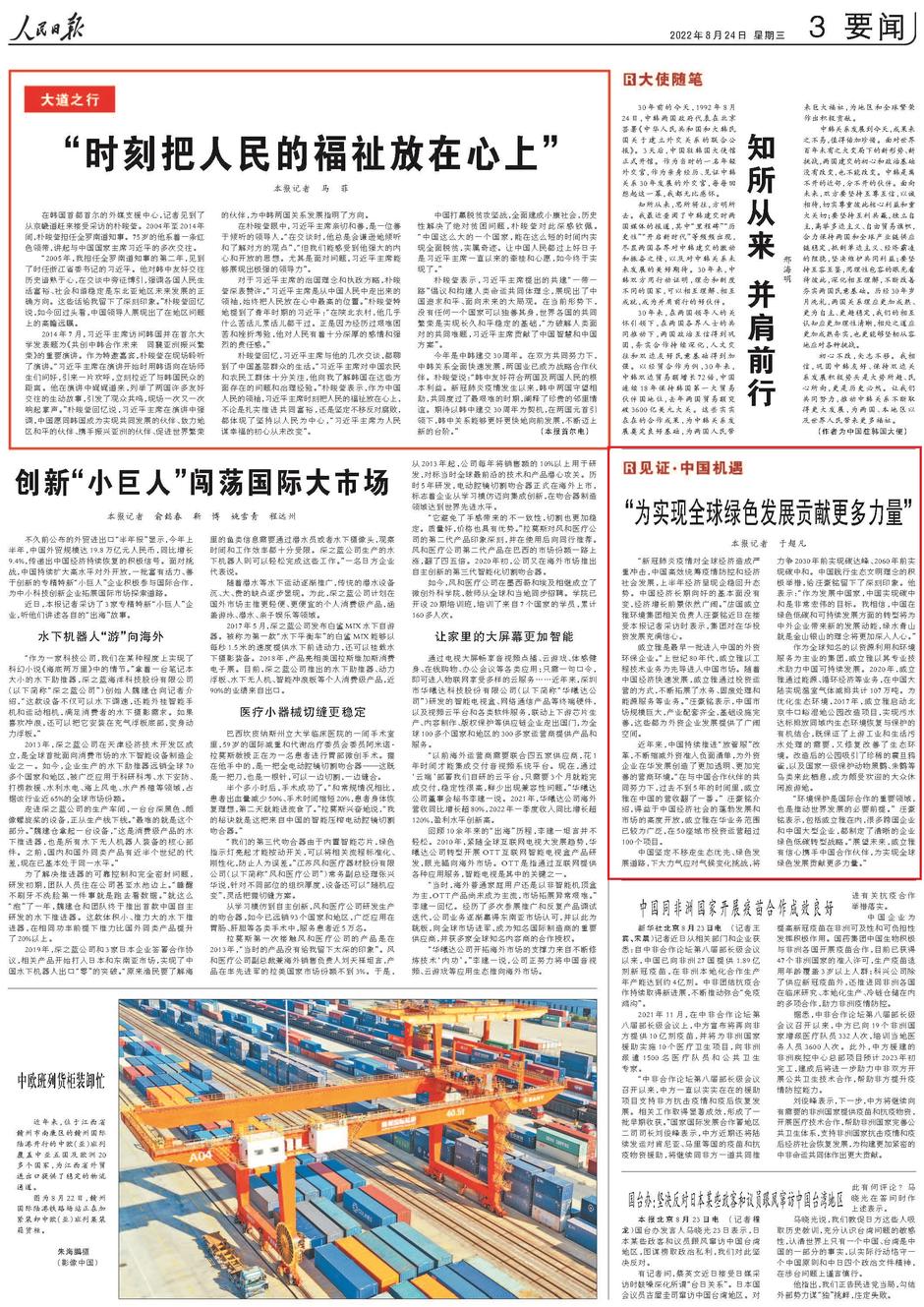 "Contribute More to the Global Green Development" (Witness - China's Opportunity), People's Daily, August 24, 2022 (03)
By YU Chaofan (于超凡)
Veolia is one of the first foreign environmental protection enterprises entering into China. "During the 1980s, Veolia entered the Chinese market leading the  engineering technology business. With the rapid development of the Chinese economy, Veolia constantly expands its business, such as water, solid waste treatment and energy services through investment operations." Mark Venhoek stated that the huge scale of the Chinese market, the completeness of the industrial facilities chain and the sound infrastructure, all provide great potential for the development of the foreign-funded companies.
In recent years, China keeps its reform to 'streamline administration and delegate power, improve regulation, and upgrade services, narrowing the list of adverse restrictions on foreign investment access, and thus creating a more transparent and robust business environment for the development of the foreign-funded companies in China. "Together with the Chinese partners, Veolia achieved doubled the revenue in China in less than 5 years." Mark Venhoek introduced. Thanks to the flourishing of China's economic and social development as well as the highly open-up of the market, Veolia has widely expanded its business scope in China, investing and operating over 100 projects in 50 cities. 
China sticks to the path of ecological priority and green development, taking every effort to deal with the challenge of climate change and striving to achieve peak carbon dioxide emission by 2030 and carbon neutrality by 2060. Mark Venhoek was impressed by those proactive measures taken by China for the concept of ecological civilization. He said: "As a developing country, China demonstrates its ambitions to achieve carbon neutrality. I am convinced that China's transformation in green, low-carbon and sustainable development will be the new driving force for Chinese and foreign companies alike. Lucid waters and lush mountains are invaluable assets, it will become a vision cherished by all."
As a world-renowned group engaging in resource utilization and environmental services, Veolia helps China's sustainable development with its expertise. In 2020, in mainland China, Veolia has reduced the emission of greenhouse gases by a  total of 1.07 million tons through energy business and recycling economy operations. To optimize the ecology, Veolia initiated the renovation project of Niukouyu Wetland Park in Beijing in 2017, by which it achieved the organic combination of standard compliant sewage discharge, ecological environment recovery and protection in the region. It does not only ensured to satisfy the needs of industrial and domestic sewage treatment in the upstream, but also recovered and improved the ecological environment. The renovated park has become a popular public leisure and tourism destination, while attracting the rare Reed Parrotbill as well as those birds of national first-class protection like black ibis and crested ibis.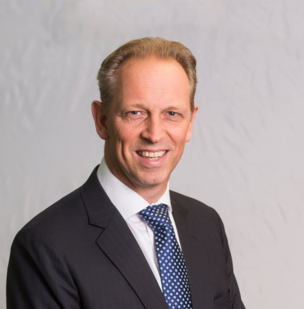 "Environmental protection is an important field of international cooperation and a necessary prerequisite for promoting world development." Mark Venhoek said. Many international enterprises including Veolia and large Chinese companies all formulated their clear strategies towards green and low-carbon transformation. "Looking forward to the future, Veolia is confident in contributing more to global green development together with its Chinese partners."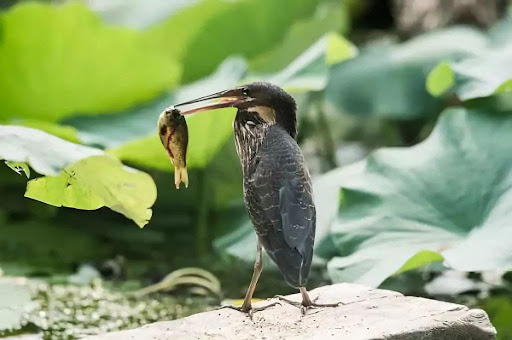 Yanshan Niukouyu Wetland Park
The wetland park currently hosts as many as 144 bird species, including Grade I nationally protected black storks, and Grade II nationally protected mandarin ducks, sparrow hawks, and kestrels. Kingfishers, a species extremely sensitive to water quality, also nest and reproduce in the wetland park. So far, four generations of kingfisher have reproduced in the Niukouyu Wetland Park, making it a popular shooting location for Beijing's photographers.

In May 2019, reed parrotbills, nicknamed 'the panda of birds', were found to have reproduced in the wetland park as well, a testament to the continuous improvement of its eco-environment.