Zhou Xiaohua, Veolia China Senior Vice President - Waste Activity: A Realistic Dreamer and Destined Leader of the Environmental Industry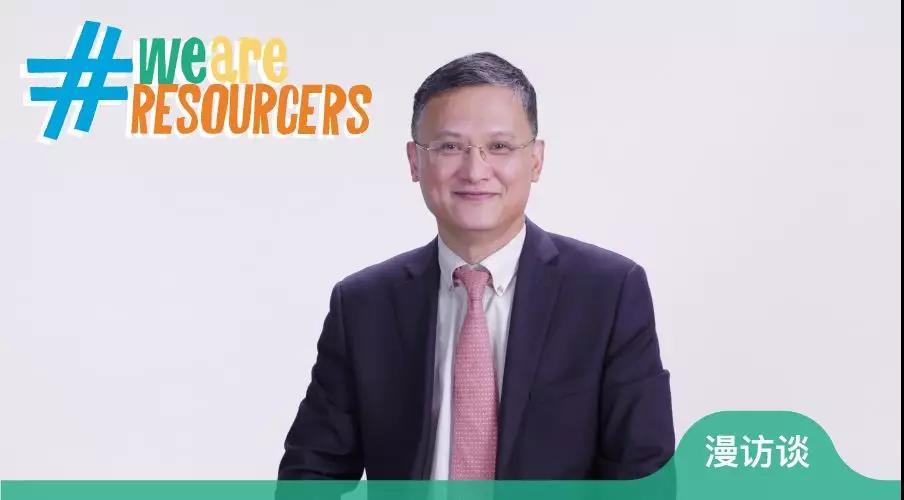 The Latest Resourcer Story: Zhou Xiaohua, Veolia China Senior Vice President - Waste Activity
As the leading figure in the field of waste management in China, Zhou Xiaohua has led Veolia to achieve many China's First: Construction of the first landfill in Guangzhou Xingfeng that aligns with international standards, Likeng Waste Incineration Plant being the first project adopting the medium-temperature and sub-high-pressure technology, opening of the first biogas power generation project in Hangzhou and Construction of the first comprehensive hazardous waste disposal center in Tianjin.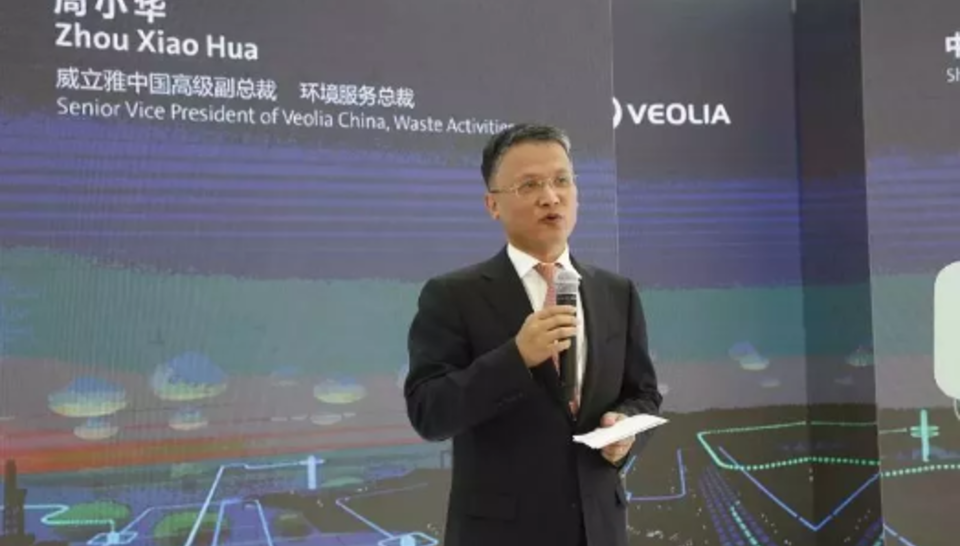 Photo: Mr. Zhou spoke at the Veolia China Media Day in Beijing. (Source: Veolia)
Mr. Zhou, who has more than 30 years of work experience in the environmental industry, has great enthusiasm for the industry. In his interview with Yingcai magazine, Mr. Zhou commented on the environmental industry, "Small profits, great competition, and inevitable hard work. Although there are many opportunities and temptations around, I have always stayed in this industry. This may be destiny."
Realist or dreamer? Mr. Zhou wittily calls himself a realistic dreamer. Studied abroad in France, he inherits the spirit of romanticism: no matter what difficulties he faces, he firmly believes that there are more solutions than problems. At the same time, working in China's environmental industry for 30 years has made him full of Chinese-style realism and practicality: "Look for projects, look for talents, and then put them together. " - behind this simple description is Mr. Zhou's management philosophy he has always implemented.
It may be because of the unique aura of the Boss, that many Resourcers who joined Veolia with the same aspiration have become more and more courageous, forming a very powerful team, winning every battle and beating every competitor.
Interview with Zhou Xiaohua
---
In 3 words, what is your job? 
Looking for projects, looking for talents, and then putting them together.
---
What is the favourite part of your job?
It's when I see a new young person embark on a new project, be tempered by the project, grow up and be able to work and solve problems independently.
---
How does Veolia make a positive impact?
Entering Chinese market, Veolia also brings a set of high environmental and management standards into China, so what we make is a benchmarking and positive impact.
---
Your tip to always see solutions instead of problems…
We need to always believe that there are always more solutions than difficulties.
---
What are you looking forward to in the future? 
I'm looking forward to developing a very strong team with shared value, which will win every battle and beat every competitor.
Inventions based on improvement.
After watching the interview, do you also want to join Mr. Zhou's team? With his encouragement and support, be tempered by the project, grow up and be able to work and solve problems independently?
At Veolia, there are many more Resourcers like Mr. Zhou. With pragmatic attitudes and actions, they lead Veolia employees in fulfilling our mission to Resourcing the World.