Luc Zeller, Senior Executive Director of the Asia Zone at Veolia: A French Boss who is Dedicated to the Environmental Industry in China for 20 Years

The Latest Resourcer Story: Luc Zeller, Senior Executive Director of the Asia Zone
Mr. Luc Zeller is Senior Executive Director of the Asia Zone in Veolia. At the same time, he is one of the bosses who has been with Veolia for the longest time and has the deepest affection for China. Back in 1997, Luc Zeller came to Asia with his wife. At that time, Luc Zeller was responsible for financial management of Veolia's water and waste businesses in Asia; while his wife Brigitte was Marketing Director of Danone Asia. More than two decades passed, the Zellers have left their footprints in many cities in Asia and witnessed the miraculously rapid development of Asia. Their son has also started learning Chinese.
Mr. Luc Zeller is a very easy-going person. He is also known for being meticulous about every detail, which makes him the perfect person to be Head of Health & Safety of Veolia China. Let me tell you a secret: The big boss is also a foodie. You will definitely be surprised by his obsession with food from oolong tea to cheese!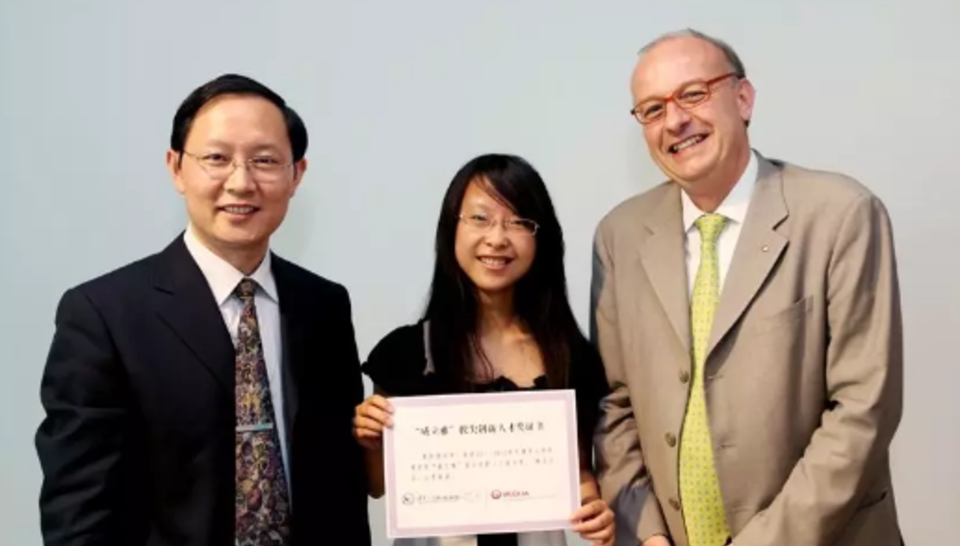 Photo: Luc Zeller presenting Scholarship Awards to Innovation Talents from TsingHua University. (Source: TsingHua University website)
---
Interview with Luc Zeller
In 3 words what is your job?
Safety first, support corporate teams and develop the business in Taiwan.
Today, to keep tomorrow free.
---
How does Veolia make a positive impact?
Veolia is global but also in the grassroots of local communities in the city where we work. 
---
Your tip to always see solutions instead of problems ...
Have a good boss, be a good boss and co-work with your team.
---
3 words to help you to never give up?
Listen, work hard and deliver in time.
---
Team player or team leader?
A good team leader is first a team player.
---
What are you looking forward to in the future?
No more plastic in future oceans.
Grass feeds the cow, the cow produces the milk and I eat the cheese. 
After watching the interview, are you also charmed by the Boss' sense of humour and his obsession with cheese?
At Veolia, there are many more Resourcers like Mr. Luc Zeller. With pragmatic attitudes and actions, they lead Veolia employees in fulfilling our mission to Resourcing the World.