Anne Kwang, General Manager of Hazardous Waste and WTE Business, the Determined Female Boss and Pioneer of the Hazardous Waste Industry in China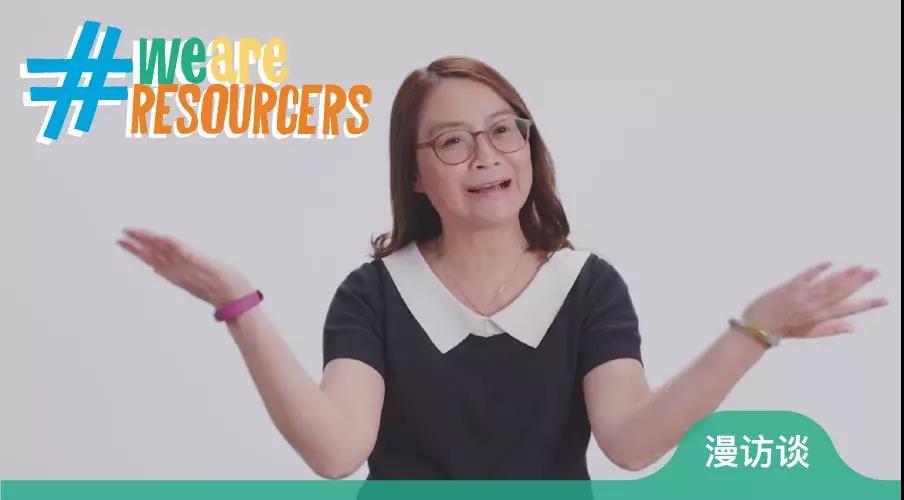 The Latest Resourcer Story: Anne Kwang, General Manager of Hazardous Waste and WTE Business
Anne Kwang has joined Veolia for more than 20 years. As a pioneer in the industry, she has been committed to promoting and implementing professional, efficient and safe operations in the field of environmental protection. On platforms and forums related to the solid waste industry, she often promotes sustainable development of the industry to people in the industry and the public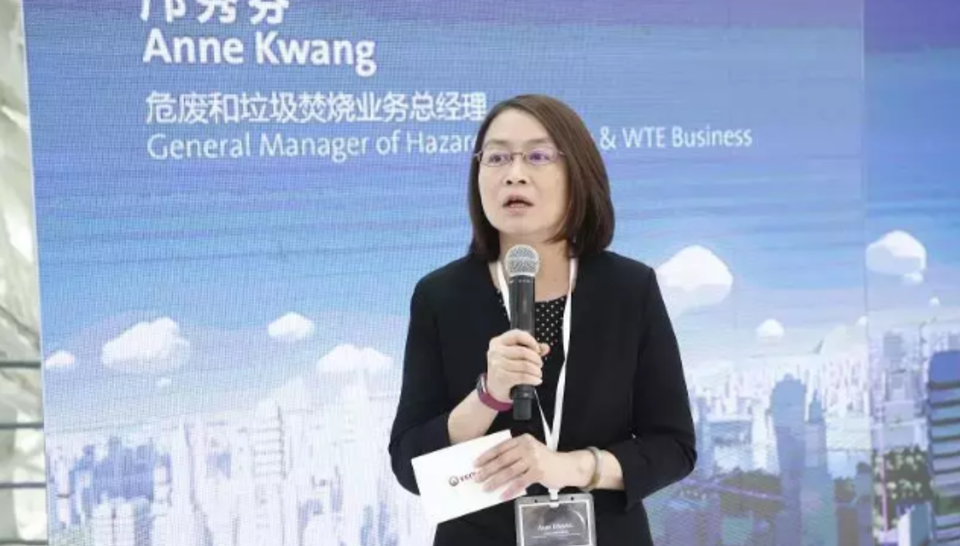 Photo: Ms. Anne Kwang spoke at the Veolia China Media Day in Beijing. (Source: Veolia)
At work, Ms. Kwang is determined like any other male boss: She believes that "solving a problem means one less problem." No matter what difficulties she encounters, she responds with full positive energy. As the General Manager of Veolia China's Hazardous Waste and WTE business, Ms. Kwang's schedule is packed every day, making phone calls, having meetings, and catching flights non-stop. The inner driving force behind her is a strong sense of professionalism and responsibility: "If you don't want to regret, you have to keep trying."
 
The "Mulan" at the Workplace has a softer side. Usually vigorous and resolute, she has not mentioned the pursuit of success nor a desire for perfection surprisingly when she talked about her expectations for the future. Instead, she smiled and told us that she looks forward to a better living environment. In order to realize this simple expectation, she is willing to position herself as a team member and work together with the team. She firmly believes that doing her job well and helping create a better world is the greatest positive impact she can make.
Interview with Anne Kwang
---
In 3 words, what is your job?
Making phone calls, having meetings and catching flights.
---
How does Veolia make a positive impact?
I think by doing our job and making the world a better place, we can make the positive impact.
---
Your tip to always see solutions instead of problems…
There are many problems we encounter at work for sure. But when we solve one problem, there will be one less left. So if you keep a positive attitude like this at work to face it, you won't think of it as trouble. 
---
3 words to help you to never give up?
To me, there aren't three key words. There's only one. I don't want to regret, which means I need to keep trying.
---
What are you looking forward to in the future?
I'm looking forward to a better living environment.
---
Team player or team leader?
After watching the interview, are you also charmed by the female Boss' cuteness? At Veolia, there are many more Resourcers like Ms. Anne Kwang. With pragmatic attitudes and actions, they lead Veolia employees in fulfilling our mission to Resourcing the World.