Discover 6 good reasons for joining us!
 
1. You use your skills to serve the environment
2. You work in an international business
3. You build Veolia's future
4. You work in a healthy and safe environment
5. You hold the keys to your career
6. You join a company that has 9 major commitments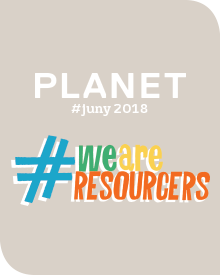 Every employee is a talent : the professional trajectory by Veolia 
Every Veolia staff member, at every level of the company, is a talent. Based on this key principle, Veolia is keen to promote its employees and match them with its entities' needs. 
---
1. You use your skills to serve the community
Joining Veolia, means committing to resourcing the world. To developing access to resources, and to protecting and renewing them. To acting sustainably for the planet. To acting together with our industrial and local authority customers. With them, we address the economic, environmental and social challenges facing us. And to do it, we work closely with them, taking their concerns and particularities into account.
Did you know?
 
With Pop Up, our social entrepreneurship incubator platform, we get all the local actors (municipalities and stakeholders) on board to help us coach and assist start-ups. Their distinctive mark? They have the germ of an idea with a strong social or environmental impact that has a connection with our businesses. Result: we nurture sustainable solutions and support local development. We have already implemented this system in 6 places (France, Mexico, India , Japan, etc.) and have supported 47 start-ups.
Yes to social innovation!
- 70 %
To contain global warming to within 2°C, global greenhouse gas emissions will have to decrease by 70% by 2050.
80 %
In 2020, we plan to continue to reinvest over 80% of our spending in the territories.
60 %
One of our 2020 goals? Capture more than 60% of methane from our landfill sites.
---
2. You are part of a multicultural, international business
Present in 45 countries, Veolia cultivates the enthusiasm and expertise of its 171,000 employees across borders. From one continent to another, we share our ideas and our projects. Sharing is our strength – it increases the quality our achievements and the quality of exchanges between colleagues.
You said PANGEO?
800 graduates have benefited from the program since its began in 2004. An opportunity to start a career in another country, on a one or two year mission.
340 social initiatives in 43 countries in 2017!
The 91 most innovative actions have been shared. And the 7 best have been honoured and rewarded. #ourteamrocks
Find out more
---
3. The future is you
Water, waste, energy: in all our businesses and all over the world, whatever your level of qualification, you contribute to the projects and innovations that will make tomorrow's world.
30 %
Cropland productivity could drop by 30% by 2050. Global energy demand will increase by 30% by 2040.
And water, soil and air pollution are responsible for 16% of all deaths worldwide.*
850
researchers and developers work in our 7 R&D centres.
400
innovative solutions submitted by cleantech start-ups are studied by our Veolia Innovation Accelerator teams every year. We put our teams and facilities at the disposal of the best to help them develop their ideas worldwide. Since 2010, this open-innovation approach has allowed us to broaden our offerings and create new services.
Did you know?
One-fifth of the world's fishing catch is used to feed pigs, poultry and farmed fish. In France and Malaysia, Veolia is partnering two start-ups which raise fly larvae on biowaste and specialize in insect farming. The protein from the larvae is then used to feed fish. Just one way to reduce overfishing - and the space devoted to both livestock farming and animal feed crops.
#WeAreResourcers
---
4. You work in a healthy and safe environment
At Veolia, risk prevention is our priority in every one of our activities. The most demanding safety standards are our benchmarks. Every day we try to do better by training and informing our employees. Our expectation? Take care of our Ressourcers. Protect them. Consider their well-being. Help them change their behaviour. Make an impression on them!
Did you know?
 
On 1 July 2013, our Group became a signatory to the International Labor Organization Seoul Declaration, which recognizes occupational health and safety as a fundamental human right.
0
Every year since 2015 all around the world, Veolia's International Health and Safety Week in September is organized to raise our employees' awareness of risk management. The goal? Zero accidents in our workplaces!
6,5
Achieving an accident frequency rate of ≤ 6.5 is one of our 2020 goals!
-50 %
At Veolia Ecuador (Interagua), the number of accidents has been halved in 3 years thanks to an awareness campaign entitled "How do you want to see yourself?". The campaign, which features the fictional character Tomas Aguas, won the 2017 Social Initiatives Award.*
* > The campaign "How do you want to see yourself?"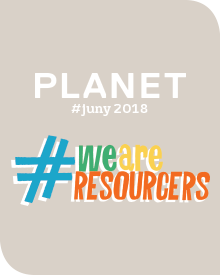 Model occupational health and safety initiatives 
Ensuring a safe and healthy working environment is one of Veolia's nine sustainable development commitments. Conscious of its responsibility to its staff, clients and partners, Veolia is developing a culture of prevention at every level of the company.
---
5. Your career is up to you
Veolia's most important responsibility? To reveal talent and allow it to develop! Working with us means being able to build your career throughout your working life. It means having the opportunity to work in different countries and discover new activities. It means developing your skills, training and being fulfilled at work. At your own pace and in line with our evolution.
73 %
of our employees benefited from a training program in 2016.
80 %
One of our goals for 2020? Maintain the commitment rate of our managers above 80%. In 2017, out of the 5,000 managers surveyed, the rate was over 86%.
15
Our 15 campuses and training centres in 10 countries offer training leading to qualifications.
2 600 000
hours of training are provided to our employees every year.
---
6. Your company makes strong commitments
Our Corporate Social Responsibility (CSR) is embodied in 9 sustainable development commitments. The quantified indicators and the ambitious goals set for these commitments guide the actions of our Resourcers. Together, let's act for the environment, for the territories and for the people who live there!
Le saviez-vous ?
 
Yes, WEDO!
The 2,200 members of the internal WEDO network act every day for diversity, gender cooperation and the feminization of activities.
30 %
women executives (compared to 26.5% at the end of 2017): our diversity goal for management by 2020.
100 %
Another goal for 2020: to conduct a diagnosis and develop an ecological action plan in all the sites we have identified as facing major biodiversity challenges.