---
Build new models for value creation with our stakeholders
2020 Target
Establish a major partnership based on creating shared value in every zone and every growth segment
Obtaining social license to operate
Veolia interacts with all local stakeholders, from local authorities, institutions, civil society, citizen-users of our services, to enterprises and industries. Our relationship with the stakeholders has expanded considerably in recent years with the emergence of civil society, NGOs, social entrepreneurs, consumer associations, social solidarity players, academics and so on. These new players are pushing the perimeter of the traditional business models, leading to the evolution of new business model with co-creation of shared values.
Veolia obtains social license to operate by offering solutions that ensure our customers' operations do not comprise the benefit of the local areas in which they operate. This requires continuous inventiveness in order to jointly build partnerships and initiatives that will create value.
---
Contribute to local development
2020 Target
Maintaining expenditure reinvested in the regions above 80%
Support local development
Contribution to sustainable development
With Veolia's in-depth knowledge of the regions, we contribute to the dynamism and development of the regions on a day-to-day basis. Our solutions cover all aspects of the sustainable regions of the future: smart, resilient, socially integrated cities that are pleasant to live in.
 
---
Supply and maintain services crucial to human health and development
2020 Target
Contribute to United Nations Sustainable Development Goals defined in September 2015
Improve access to resources, replenishing and conserving resources
Veolia ensures sustainable access to basic water, cleanliness and energy services for its partners, delegating authorities and industrial clients. We are committed to ensuring that everyone has access to quality services, developing locally appropriate solutions. In particular we support policies that target the most disadvantaged people and / or neighborhoods.
 
---
Our contributions in China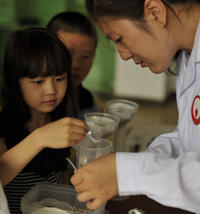 Raising awareness on environmental protection
 
Veolia has been playing a significant role in promoting environmental awareness and green actions among communities in China. Veolia's employees have organised activities in schools and universities, as well as among residents and communities, through specifically-designed pedagogical materials. Facility tours, experiments, drawing competitions for children and support to environmental events are some of the key actions implemented in China.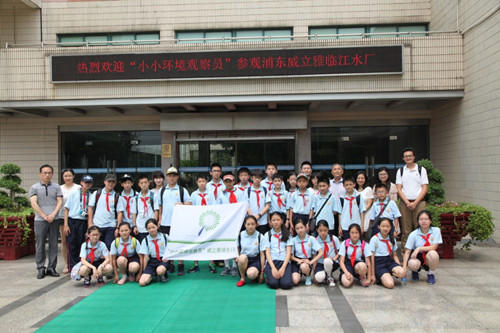 "Little Green Scouts - Veolia Green Action"
It is Veolia China's latest initiative in cultivating knowledge on environmental protection and energy efficiency amongst young generation.In June, a group of students visited the Linjiang Water Treatment Plant of Shanghai Pudong Veolia Water Corporation to learn about the water treatment processes required for drinking water.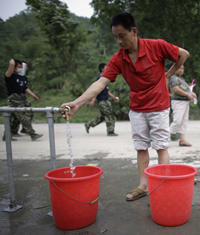 Solidarity
Extending solidarity to those in need is fundamental to Veolia.
Humanitarian and disaster relief assistance has been provided to China through Veoliaforce – Veolia's emergency response organization – after the disastrous 8.0 earthquake hit Sichuan province in 2008. Two Aquaforce 5000 mobile water treatment units were sent within one week after the earthquake and volunteers from Veolia in China helped install and operate the emergency systems, which provided drinking water to around 15,000 people.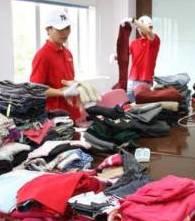 Philanthropy
 
Veolia recognizes its responsibility to give back to the community as philanthropy is a fundamental part to the company's culture. A social initiative - Care for left-behind children was launched in March 2014 by the location operations in Chengdu to collect donations of money, clothes, shoes, school supplies and books for the pupils in Kucha Bay Primary School. Thanks to the tremendous volunteer effort from the employees, the donations brought much joy to the children. Not only have the items improved their day to day life, they are also now better equipped to pursue education. Volunteers also provided educational assistance alongside students from the University of Electronic Science and Technology of China. Riding momentum from the initiative's success, employees are setting sights on building a small library to further improve the schoolchildren's situation by the end of 2015.