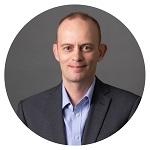 Vincent Deleu
General Manager of T· Park,  VW-VES (HK)
 
Vincent Deleu joined Veolia in 1995 as a Project Engineer for Waste Disposal Activities.
In his early career, his area of expertise in Waste Disposal Activities was predominantly in France, where he was the Operation Manager of a Waste-to-energy facility in Orléans (France) from 1999-2001,  Project Director in 2001-2003 and Head of Projects from 2004-2010 for Waste disposal activities, Veolia France.  
With his extensive expertise, he then moved to Veolia Hong Kong in 2010 and has been in charge of  T· Park, Hong Kong's Sludge Treatment Facility as the General Manager since then.