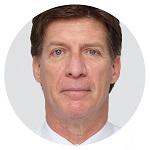 Serge Treffort
General Manager of the Chemical Waste Treatment Facilities, Ecospace Ltd.
 
Serge Treffort joined Veolia in 2006 with a main focus in Waste To Energy plants development in South China. 
In 2020, he became the General Manager (for the entity Ecospace operated by Veolia) and the Service Manager of the Ecospace / Kumshing Joint Venture (EKJV), managing the 2nd follow-up contract awarded by EPD to EKJV.
Prior to this, Serge Treffort was the Technical Director for Waste activities in China and General Manager of Puxi Jianqiao WTE plant in Shanghai and Likeng WTE plant in Guangzhou in 2012.
Serge Treffort is a certified French Engineer grade 3A from the "convention collective de la metallurgie" .