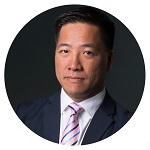 Chris Chong
Managing Director of Kai Tak District Cooling System, Hong Kong District Cooling Co., Ltd.
BEng, CEM, MBA, FIMechE, FHKIE, FEI, RPE,  CFA
Chris Chong is the Managing Director of Hong Kong District Cooling Company Limited (HKDC), a wholly owned subsidiary of Veolia in Hong Kong.
Chris has been working in various positions in the energy infrastructure sector for more than 28 years. He joined Veolia in 2005 and held various positions as business development, general managers and directors for Veolia subsidiaries in China, Macau and Hong Kong. In 2006, he signed the first energy contract of Veolia in Guangzhou, China and acted as General Manager of the joint venture company in China. Since then, he developed and operated four district cooling systems in Hong Kong, China and Macau - with a total capacity of around 150,000 Refrigeration Ton, enough to supply 50 numbers of 30 storey grade A office buildings. From 2011, he led a team to design, build and operate the first District Cooling System in the Kai Tak Development in Hong Kong, which was in operation since January 2013.
Chris is currently serving as Branch Chairman of Institution of Mechanical Engineers (Hong Kong Branch) and also Chairman of Energy Institute (Hong Kong Branch). He is member of various advisory groups including Mandatory Implementation of the Building Energy Code (MBEC) Technical Taskforce & Working Groups of EMSD, HKSAR, Retrocommissioning Registration Committee of the Hong Kong Green Building Council and Sustainable Living Environment Advisory Group of the Business Environmental Council. He obtained the Distinguished Sustainability Leader Award 2019 by the Hong Kong Management Association.